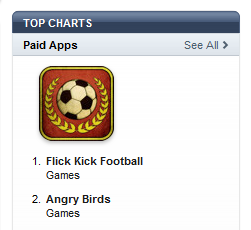 Some weeks ago I was the code lead working on a little soccer game for iPhone called Flick Kick Football. To my great satisfaction, it's currently the top selling iPhone application in the UK.
Updated, 17 July 2010:
…Aaand Angry Birds is back on top again. 16 consecutive days in the top spot - we're pretty happy with that!